VC?
I primarily chose to do my presentation on True Ventures because I knew so little about venture capitalism and wished to know more. It's one of those things that I always wanted to be well-versed in, but just never got to learning. Given that I didn't know anything about venture capitalism, I want to give a brief rundown on some key things to know about VC:
Firstly, venture capital is defined as financial capital provided to early-stage, high-potential, companies in exchange for equity in the companies it invests in. Basically, firms or very wealthy people invest money in various businesses in order to receive some sort of return, usually in the form of a share in the company's equity. You might have heard of the terms "seed round" or "Series A" investing in the context of VC. Those refer to the different rounds of business financing:
Seed: Initial funding to build initial product and prove business model

Series A: Build core team and launch core product

Series B: Expand team and expand product portfolio

Series C: Scaling the business model

Series D+: Geographic expansion of business
So, how exactly does venture capital work?
Entrepreneur gets introduced to multiple VC firms

Entrepreneur gives pitches business to firms

Term sheet written if VCs want to invest

Build business further

VCs repaid through: acquisition, IPO, or bankruptcy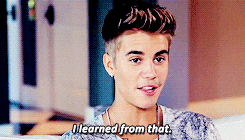 True Ventures Overview
Founded in 2005 by Phil Black and Jon Callaghan, True Ventures seeks to serve the needs of early entrepreneurs. The team had a simple vision: create a new kind of venture capital firm that focuses on supporting the earliest stage Founders their ideas because the most important key to a startup's success is the entrepreneur. They had a vision to realign the entire VC industry to focus more on the entrepreneur.
As such, they committed to providing the businesses they invested in with resources to foster community among families, employees, and neighborhoods. In order do encourage a spirit of education, they also developed several unique learning opportunities for Founders and their teams. Being a team who collectively founded 14 startups itself, True understands the entrepreneurial spirit. They know tech. And they know what it's like to be a Founder.
In the beginning, the early stage investing market was dead. Popular phrases thrown around were "Early stage is dead." "You don't get paid for early stage risk." "The world doesn't need another venture capital firm." Evidently, it wasn't a position anyone wanted to be in at the time. Co-founders Jon Callaghan and Phil Black, along with other partners, entrepreneurs, and founders, had successful entrepreneurial track records and successful venture capital track records. Yet still there was a perception that the world didn't need an early stage venture capital firm.
There were two large changes occurring in the VC industry at that time that was moving it away from seed and Series A funding. The first was that it was growing––meaning larger funds and larger checks. The other was that it was getting "distracted." There were so many different types of specialty funds (China funds, India funds, a pandemic fund, etc.)––funds that were not in core early stage technology. It was the opportunity from which True Ventures was born.
Unique from some other VC firms, True believes in capital efficiency: "more venture; less capital." Taking bold risks earlier on usually doesn't require massive financing. In fact, they find that providing too much capital in the beginning can stunt creativity. They instead provide a sufficient first check, and later follow successes with significant follow-up investments.
Key Facts
Type of funding: seed stage & Series A

Number of investments: 404

Number of lead investments: 131

Number of exits: 65

Funds: $900M

First investment usually between $1-3M (very small from a fund standpoint)
Investments
True has dabbled in many facets of the tech startup industry. In the past, they have invested first in Web companies, the SaaS companies, then infrastructure companies. Following, it was consumer packaged goods, robotics, wearables, and some car industry opportunities, among others. They've also spent time in coresciences––including synthetic biology and neurosciences––reasoning that there was opportunity in these markets that may have been difficult to finance, but that the data revolution has made more capital efficient.
Portfolio Highlights
Madison Reed – Remember this one?

Runscope

– Based in San Francisco, CA, Runscope is a SaaS-based company that provides solutions for API performance testing, monitoring, and debugging. It allows software developers, QA testers, DevOps engineers and otherAPI stakeholders to collaborate in creating, managing and executing functional API tests and monitors. (Acquired on September 28, 2017 by CA Technologies)
Connectifier

– Now a wholly owned subsidiary of LinkedIn Corporation, Connectifier is an AI company that helps recruiters contact exceptional job candidates by leveraging a growing database of over 450 million candidates. It seeks to connect people and jobs, something that is profoundly important to our economy, and our lives. The company provides recruiters with a more complete view of prospective job candidates, and additional ways to connect with those candidates. (Acquired on February 25, 2016 by LinkedIn)
MakerBot

– Founded in 2009, MakerBot was one of the first companies to make 3D printing accessible and affordable with our first 3D printer, the Cupc
ake CNC. Now, as a global leader in desktop 3D printing, MakerBot sets the standard in reliability and ease-of-use through every step of the desktop 3D printing process. (Acquired on June 27, 2013 by Stratasys)

Lexity – Lexity is a PaaS-based ecommerce cloud platform providing its own app store for online retailers to manage information with a single click. Retailers have the option to browse the App Gallery, a shop of marketing tools, and add the apps they want. (Acquired on July 31, 2013 by Yahoo)
Goodreads

– Launched in 2007, Goodreads is the world's largest site for readers and book recommendations. With a mission of helping people find and share books they love, Goodreads boasts a network of 65 million members, 2 billion books added, and 68 million reviews. (Acquired on April 1, 2013 by Amazon)
Typekit

– Typekit is a platform for bringing beautiful type into all kinds of other products, both inside and out of Adobe. "Adobe Typekit" allows quick browsing of fonts, easy use on the web and in applications, and endless typographic inspiration. (Acquired on September 30, 2011 by Adobe)