First and foremost, I would like to say thank you to Professor Kane and Doyle, Kelsey, and Matt for making this incredible experience possible for us. The conversations, memories, stories, and food will stay with me forever, serving as a reminder of our fantastic trip.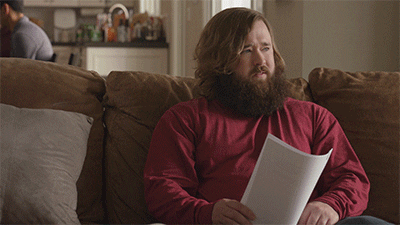 I have been dreading this final blog post because I struggle with anything ending, and I already have separation anxiety from Silicon Valley and the Kool-Aid. Plus, I genuinely miss spending every waking moment with all of you. I'll do my best to keep it together during this post, but I am grateful to all of you for making this so tough to write – this feeling is a testament to how amazing all of you are and the positive impact you had on my #BCSTT experience.
This was undoubtedly the best way I could have spent my Spring Break. As Kevin quoted at Sequoia, Jim Rohn famously said "You are the average of the five people you spend the most time with." I was fortunate enough to spend my entire Spring Break with the most passionate, motivated, lovable students at BC, not to mention the inspirational professors and alumni. After all, who needs Punta when you have Veem?
Introduction
After rereading my introduction post, I am impressed by how scarily accurate I was in predicting many of the revelations I had during the trip. Before continuing, I am going to dissect my initial expectations:
"I am scared I'll be the person who loses it when Tim Cook walks by."
I think this would have been very accurate, but I just barely missed my chance. Maybe next time!
"Beyond the companies themselves, interacting with successful BC alumni will hopefully answer many of the questions I have about entrepreneurship and provide practical insight into starting a company. I am keen on learning how to successfully start a company (developing an idea into a self-sufficient startup), how to make pivotal decisions on the future of the company, and what separates successful startups from failed ventures. I believe Tech Trek will enable me to familiarize myself with entrepreneurship from a technical and analytical standpoint, combining theoretical frameworks and case studies with hands-on, practical experience on-site. Tech Trek will provide a foundation for understanding the tech and startup worlds, which I hope to build on in the coming years."
In all our visits, the BC alumni and our hosts at the companies contributed the most to my positive experience. By taking the time to speak with us and offer honest advice and answers, the alumni gave me practical insight into building the success of their respective startups. Taken individually, this insight would be helpful only for that company. Taken together, however, I have been able to compile a mental list of strategies, philosophies, and steps conducive to building a successful startup. In particular, I loved Christiaan Vorkink's description of the "sweet spot" of venture capital investments: the perfect market, team, and deal. Most importantly, almost all the companies we visited mentioned asking the consumer and being in touch with consumer expectations as a key catalyst to their success. Moving forward, this will be incredibly important for working at any company.
Personal Impact: Thank You!
Beyond the knowledge I gained in the classroom and on the trip, Tech Trek offered the chance to forge 26 new friendships. In that week, I forged meaningful relationships that extend far beyond a hug in Addie's when I see them for the first time after the trip. One day soon, I am confident that my #BCSTT classmates will be those dreamy BC alumni that future students will idolize. In a few years, I can't wait to visit Julia at Madison Reed, Dan at Amazon, Mike at Veem… the list goes on and on. At one point on the trip, it suddenly struck me that the wonderful friends I was making would one day rule Silicon Valley – the gravity of that realization cannot be understated.
Finding my Ikigai: Investment Banking?
Ikigai is a Japanese concept meaning "a reason for being". Everyone has an ikigai, but finding one's ikigai generally requires a substantial search within. I strongly encourage all of you to embark on that journey to find your ikigai – it may be tough, but it can bring satisfaction and meaning.
Since returning from Tech Trek, I think my recent existential crisis has signaled the beginning of my journey to discover my ikigai. The incredible blog post by @michaelrosmarin resonated with me, as I have recently found myself in the same boat regarding investment banking. For over a year, I have been struggling to determine whether investment banking is the right career for me. I have joined the Investment Banking, Sales & Trading Club, but I have had reservations about the field, many of which were echoed by the alumni. Like Pat Grady told Karn, investment banking is great for refining financial modeling skills and teaching you how to work hard, but if you're still using financial modeling when you're 30, you're doing something wrong. I am not afraid of the taxing hours, but I am questioning whether sacrificing two years to learn Excel and PowerPoint is worth it. What am I proving to myself and to others by pursuing investment banking? Is it something that I "couldn't not do"?
The trip certainly pushed me along my path of discernment and gave me a clearer sense of what I see myself pursuing. Conversations with @paulosdbc and @jeredoyle about investment banking helped to guide me along the way, and I would like to express my gratitude to them here. I have always known where I want to end up, but I have been struggling to connect the dots and find a rewarding path to get there. On Tech Trek, I may have found that calling: venture capital.
Venture Capital: A Love Story
Before the trip, I had only been peripherally exposed to venture capital – the pot of gold at the end of the rainbow that could only be reached by using investment banking as a stepping stone. In this way, the conversations with Christiaan Vorkink, Pat Grady, and Jere played a pivotal role in reaffirming my passion for venture capital. Now, I can confidently say that my interest in venture capital does not arise from the hype surrounding the industry or from an HBS case about Sequoia, but from speaking with distinguished venture capitalists and employees at their portfolio companies. I absolutely love having the ability to shape a company and invest in its success, especially in the "values investing" style of True.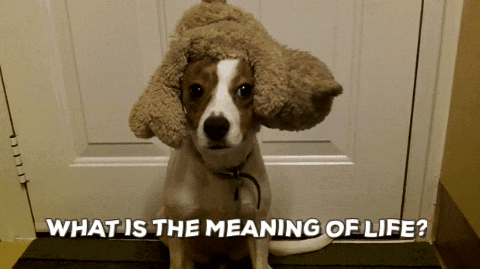 Existential Musings
There is no path. There is no capital-F "Future". As someone who loves to plan out the future, it can be incredibly difficult at times for me to accept this reality. Tech Trek revealed to me that there is no single correct path to end up in Silicon Valley. We met alumni who majored in Communications, CS, Finance, Marketing, Economics… every imaginable major. They each took a unique journey to reach their current position, and each pit stop on that journey shaped their lives differently. That is precisely what makes Silicon Valley so extraordinary!
I am someone who engages in future-current risk-benefit analysis with a starting stock of 80, continuously asking if my current actions will improve my life. In my opinion, the personal desire for self-improvement is the most fundamental motivation to continue living – to constantly identify areas of inadequacy or deficiency and turn them into strengths in pursuit of not perfection, but ascension. This belief is reflected in the Japanese philosophy kaizen, meaning continual improvement. The dinner with Sophie Miller pushed me to sincerely contemplate this desire for self-improvement and to reconcile that desire with my own satisfaction and fulfillment.
Sophie spoke at length about gaining fulfillment in the pursuit, which is something I have always struggled with. Although I focus on cultivating my growth mindset and maintaining my drive to improve myself, I tend to overlook self-care. It's incredibly important to find satisfaction and fulfillment in the pursuit itself, thus taking care of yourself while working towards self-improvement. At the same time, it's important to keep in mind your driving force. As Sophie said, always have questions that you are answering – those can include "What motivates me?" and "What is my "why"?"
Conclusion
I have one final challenge for everyone in the class: For the next 30 days, devote just 60 minutes of your time to the best opportunity in your life. See how far you can go by devoting time to your own self-improvement and working towards your ikigai.
One last time, I want to express my gratitude to all of you. Thank you for making the trip a transformative experience and arguably my best decision thus far at BC. This is not goodbye, this is see you later. Thank you and I love you!