A few days ago, I came across an interesting article, in Bloomberg's Big Business Law section, about the state of California's decision to enact Internet of Things related legislation. On August 30th, California's Senate passed two bills that would require "Internet-connected devices sold in California, such as thermostats, televisions, and security cameras" to have "reasonable security features by January 2020" (view article here). These bills were proposed because some individuals were concerned that Internet of Things devices breach user privacy. More specifically, they were concerned about what would happen to the data that these devices collect. As an owner of the Amazon Echo, this Bloomberg article prompted me to learn more about the Internet of Things.
What is the Internet of Things?
The Internet of Things (IoT) is a system of connected objects like appliances, jewelry, and sports equipment that have been made "smart." Smart products have three components: physical, smart and connectivity. The physical components are the object's mechanical and electrical parts. For example, the Amazon Echo's physical component is the speaker itself. The smart components consist of sensors, microprocessors, data storage, controls and software. The Echo's smart components are its microphone, microprocessor, and software that records the user's audio and sends it to Amazon's cloud servers. Through natural language processing, the audio is translated and the Echo issues a response. Finally, the connectivity components consist of ports, antennae, and protocols that make wireless or wired connections with other products possible, for example, the Echo connects to the cloud via a wireless internet connection. This connectivity is necessary to ensure that information and data can be exchanged between devices. The data collected by smart products can provide organizations with additional revenue streams as they can either sell the raw data, the data analytics they generate, or a new service related to the data. Smart, connected products are becoming dominant in all industries. General Electric has estimated that Industrial IoT will add $10 to $15 trillion to the global GDP in the next couple of years (view article here). In addition, it has been predicted that by 2020 more than half of new businesses will run on IoT (view article here). Both startups and established companies are integrating IoT into their businesses.
Examples of Companies Using IoT
Invisawear
I first become aware of IoT when I interned at MassChallenge during the summer of 2017. MassChallenge is a startup accelerator located in Boston, MA. Each summer MassChallenge welcomes 128 startups to its Boston headquarters. During my internship, I was introduced to Invisawear—a company that makes "smart" jewelry. The jewelry consists of a charm, a little smaller than a quarter, attached to the customer's choice of a necklace, a bracelet, or a keychain. If the wearer believes they are in danger, they press the charm twice and an alert is sent to the customer's emergency contacts and optionally, to the police. The discrete action forwards the customer's location and the profile data they entered when they setup the companion mobile app. At the moment, the charm relies on the customer's iPhone to obtain their GPS location, and it connects to the iPhone via Bluetooth low energy. However, when a GPS sensor exists that is small enough to fit inside the charm, the company intends to connect to the internet via Wi-Fi. Invisawear was started after one of its co-founders was approached by a car full of men yelling inappropriate comments at her as she was walking home from an event late at night.
Click here to learn more about Invisawear
General Electric
Many large organization, such as industrial giant General Electric (GE), are shifting their focus towards IoT. Back in 2015, Jeff Immelt, former Chairman and CEO of GE, stated "On our current trajectory, GE is on track to be a top 10 software company" (view article here). This was not expected from a firm that makes traditional products such as aircraft engines, home appliances and medical equipment. Since then, GE has reached its goal of becoming a software powerhouse. The company is creating software that runs on workplace machines that collects and transmits data to be analyzed. For example, the data extracted from CT and MR scanners could be compared to other images to more accurately diagnose a patient. In addition, Immelt noted that IoT software on wind turbines can model the wind and then optimize the turbine blades to improve the turbine efficiency. IoT has been proven especially useful at GE Aviation. They have placed hundreds of sensors in airplane engines that allows GE and the airlines to detect how the engines are performing. With this data, the airlines can make improvements to the engine's performance. For example, the Italian airline Alitalia used GE's fuel data to determine that they could reduce the amount of fuel consumed if the airplane's wing flaps were repositioned during landings. In addition, GE now sells service contracts to the airliners who purchased their engines since GE has the data that indicates when the engine needs servicing or repair.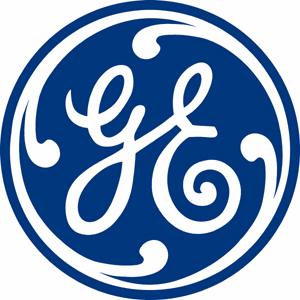 Conclusion
Smart, connected products are not only providing companies with a competitive advantage and generating additional revenue streams for them, but they are also helping to simplify our lives. Because of the smart components within IoT products as well as the need to store and analyze the data they collect, companies are now looking to employ tech savvy individuals. For example, industrial lighting companies are hiring individuals in marketing and sales who can explain the technical product components as well as the data that the products capture, store, and analyze. Now, because of the sensors embedded within ceiling lights, companies like Target are able to track the movement of customers thought the store. Therefore, the marketing and sales personnel of even old fashioned industrial lighting companies need to understand IoT so they can successfully market and sell their products. Given the large predicted increase in the number of connected devices, it is important that we stay abreast of IoT.
Click here to view a helpful article published by Harvard Business Review on IoT