AI has tremendous benefits on a business.  The most important part of AI is machine learning, which is when a machine improve its performance without humans having to explain the process repeatedly.  Machine learning systems are awesome learners when it comes to identifying patterns and solving problems.  Although AI is used in thousands of organizations, its largest opportunities haven't even been discovered yet, so utilizing AI now can be how companies can remain an industry leaders in their fields.  Many companies that believe machines can replace human workers will only have short-term success in this method.  Firms can achieve more productivity by collaborating the intelligence of humans and machines.
A graph from a Harvard Business Review article that talks about how the increase in human-machine collaboration principles can also increase performance within a company.  In other words, humans and machines collaborating on tasks will bring long-term success.  AI can radically transform how and who can get work done, but it does not mean that it will replace human capabilities.
To facilitate this collaboration, companies need to reimagine business processes by asking how machines can enhance human qualities within the firm.  This includes understanding what internal operations and methods need help.  Employees can play a huge role in explaining the outcomes provided by machines to investors and clients.  Because AI systems usually reach conclusions in an unknown way (aka the black-box problem), employees need to be ready to explain outcomes especially in controversial fields.
Now, many companies use AI to automate processes, which include sorting through gigabytes of data.  A machine has the quantitative capabilities to sort through this large scale of data within a matter of seconds.  It also just identify what documents or files that an employee needs to pay attention to in order to prioritize attention and efficiency correctly.
It is easy for a machine to do that… but not so easy for employees.
However, humans need to assign these tasks for machines to perform data aggregation.  By having employees use machine learning systems, data processes and analyses can be completed at a quicker pace.  Machines can answer a huge range of questions, but they can never ask the questions themselves.  When employees ask the right questions, machines can be utilized in the most effective way.
AI can boost analytic ability, but it can also heighten creativity in humans by focusing on service-oriented tasks.  Human qualities including leadership, social skills and teamwork complement those fast quantitative abilities of machines.  With machines performing repetitive operations, employees can concentrate on higher level responsibilities, including deploying the newest technology or setting resources aside for clients and other employees.
Machines can also help detect mistakes that humans may miss, acting as a form of regulation.  Reliable regulation is an important quality, especially for huge custody banks.  These AI systems can monitor and safeguard transactions and securities within the firm.  AI can also give rise to a new field as regtech, which is the use of technology to regulate risks and compliance.
With this additional regulation also comes high scalability, where machines can regulate all accounts and interactions simultaneously.  These machines can help with communication and easily resolve repetitive problems in the system, since they are so great at identifying patterns.  By preventing future issues, these machines can save companies a lot of money in the long-run and allow for company longevity.
However, this use of technology in a secure environment calls for a good use of judgment and intuition, which is something machines can never understand.  To make sure the software remains updated, employees need to pay close attention to the systems to guarantee safe transactions and fraud detection.  Essentially, employees are responsible for decision-making to make a huge impact on the bottom line.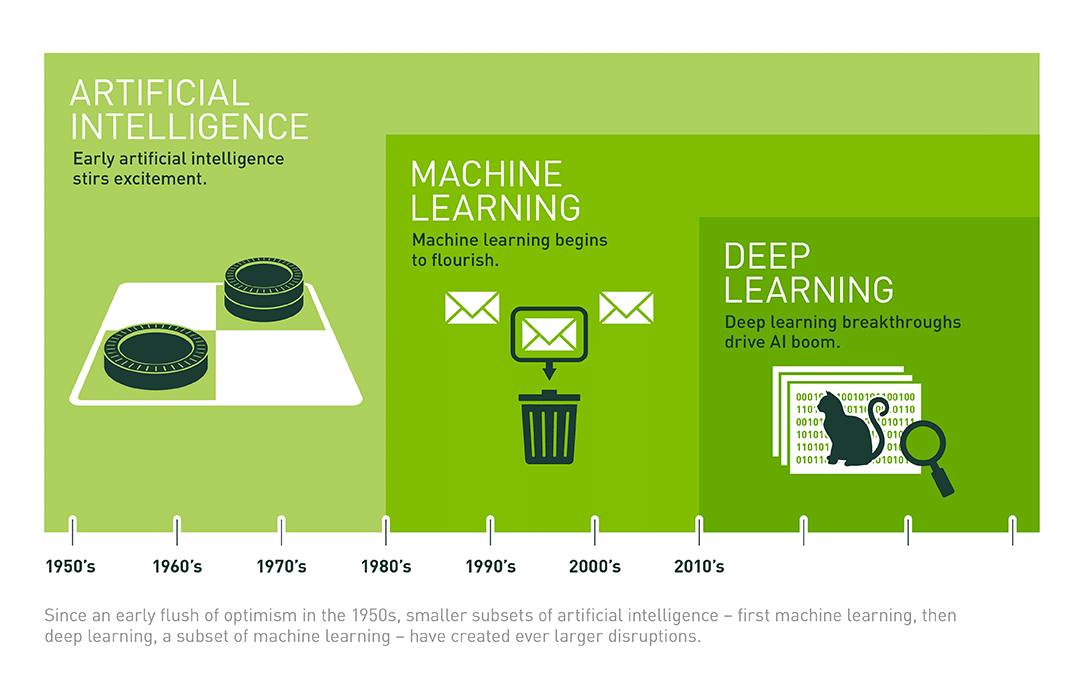 AI and machine learning can facilitate the onboarding process, by teaching employees new functions of the company.  These bots can answer easy questions for new employees, which frees up time for recruiters and experienced employees.  This may include helping with technical problems and giving feedback to these novice workers.
It can also help the HR department understand what roles need priority to be filled in.  This way, recruiters do not need to waste their resources, and they can use their expertise in other needed fields.  With the hiring process, there is no issue of bias of race or gender in these systems– theoretically.
Employees, however, need to use intuition to make decisions about adding on new employees rather than solely relying on machines.  It would be ideal to still meet up with potential candidates to have these first impressions and confirm findings from the machine.    These machines are still using data from previous employees, and it is important to have a diversification within a company to get a large range of perspectives.
Many firms have been taking new risks by transitioning to focus more on technology and data.  With the addition of AI, companies can facilitate internal processes to make a more efficient work place.  However, human employees will always be necessary to ensure safe and moral practices of machines.  With the implementation of human-machine collaboration principles, companies will achieve greater productivity and success in their fields.